Knowing there would be a need to rock a little one it was easy for me to rationalize why I need one of these...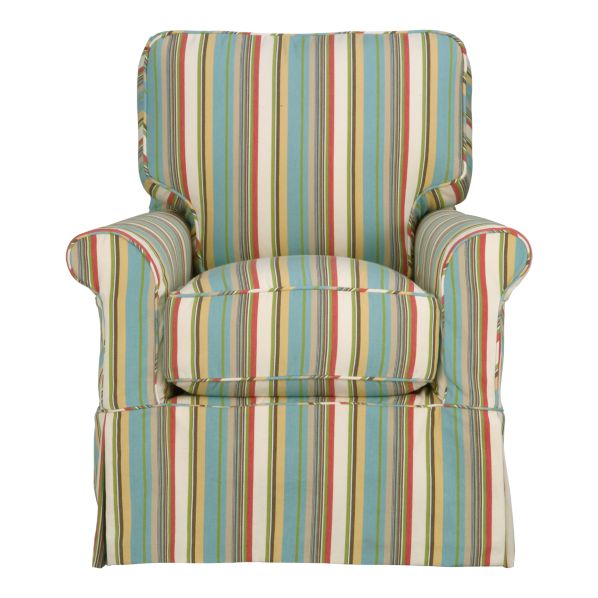 At a cool 850.00 each I shook myself into reality by writing 1000 times-"need" and "want" are not synonyms. I knew we should save our pennies for real needs...like diapers and cookie dough blizzards. Plus, we had this perfectly good family heirloom in our basement collecting dust.
I took the cushion off of Henry's desk chair (because it was dirty and I am impatient) and an old throw pillow from a garage sale and covered the ug out of them.
I am still planning on buying a piece of foam for the back and covering it in the same cozy soft white fabric. So chic! I think I made a real grown up de
cision,
insert pat on the back.
#1 pillow covering tip...never buy pillow forms from the craft store- rip off. Instead, cover an old dirty pillow from a garage sale or the GW for a quarter. Not a quarter of the price but a for real shiny quarter.
A few more things a brewin' before the 'big picture' reveal...